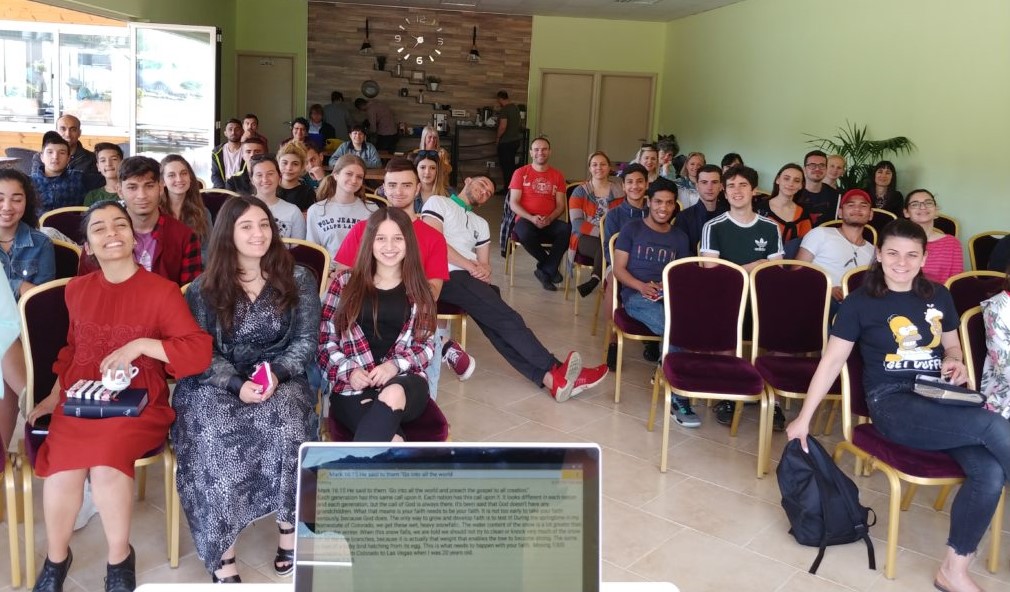 Our 2019 trip to Albania.
We completed our time in Albania, very glad to have traveled there again, and grateful for the opportunity to have met and worked with so many great musicians.
Gustav Flaubert said that "Travel makes one modest. You see what a tiny place you occupy in this world." I always re-learn the truth of this statement each time I do travel. This was my fifth trip to Albania and, again, new things were learned, and not just by the students who attended the seminar!
There were about 65 attendees at the worship seminar in the capital city, Tirane, and I was happy and privileged to work with the guitarists on the group. We worked our way through chord formations, chord shifting, and started developing greater playing skills.
I then spent three days in the city of Shkoder, in the north of the country, visiting a church leader and his musicians. We spent time having coffee together, teaching a group of children in a guitar class, and doing some sightseeing of popular historical sites, including a 3000 year old castle.