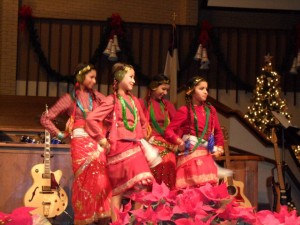 Peter Garrett was the lead singer for the Australian rock band Midnight Oil from 1973 until they disbanded in 2002.
A degree of their material had to do with the displacement of various people groups in Australia. In November 2007, Garrett was appointed the minister for the Environment, Heritage, and the Arts, the Australian equivalent of the U.S. Department of the Interior. When I learned of that, I gained a greater respect for him. Here is someone who not only wrote and sang songs about a conviction of his, but actually stepped out and started making a more significant difference in his own back yard, so to speak. There were also various times during their career that Midnight Oil donated the proceeds of album sales to the betterment of these people groups.
In a similar fashion, we have established Music International because of a conviction-the conviction that there are large numbers of very talented, deserving musicians around the world who need our support. We are continuing our relationship with amazing musicians in India, Albania, and Angola, and have recently received a request on behalf of those in Haiti. There are requests for guitars, guitar strings, tuners, training, and further education. These are the very reason we formed as a 501(c)3 organization.
Thank you to all of you who have supported us this year. Please keep us in your thoughts and stay updated here. Don't forget that you can donate with the push of a few buttons on our website, www.musicinternational.org. We are looking forward to a great new year!